Michael Reisch
Michael Reisch  (*1964) studied at Rietveld Academie, Amsterdam and Kunstakademie Düsseldorf, currently teaching as a professor for Photography and Digital Media at Alanus-Hochschule, Bonn-Alfter, Germany. He has won several prizes and grants, amongst others Stiftung Kunstfonds Bonn, Stiftung Kunst und Kultur des Landes NRW. His work has been exhibited widely at, amongst others, Hypo-Kunsthalle Munich, Kunsthal Rotterdam, Kunstmuseum Bonn, Residenzgalerie Salzburg, Fotomuseum Munich, Scheublein + Bak, Zuerich, Bischoff/Weiss, London, Galaxy Museum of Contemporary Art, Chongqing, Museum of Contemporary Art Shenzhen, Photo Bejing, Shanghai International Photofestival, Museum Kurhaus Kleve, Fotomuseum Winterthur. His works are part of collections worldwide at amongst others Kunstmuseum Bonn, LACMA Los Angeles, Fotomuseum Winterthur, National Galleries, Edinburgh.
Michael Reisch is initiator of international artist group
darktaxa-project. He lives and works in Düsseldorf, Germany.
Link: www.michaelreisch.com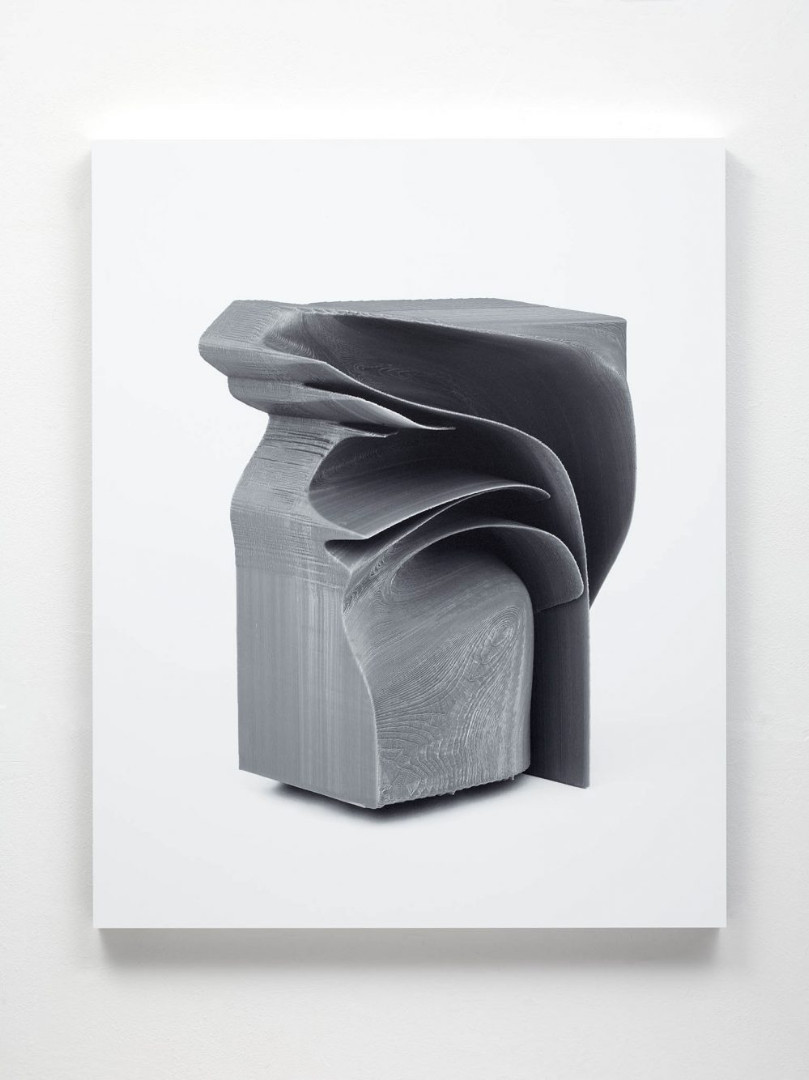 Michael Reisch: Ohne Titel (Untitled), 17/021, 75x60cm UV-Direct-Print on Dilite, 2018
Michael Reisch generiert zunächst in einem kameralosen Prozess mit Hilfe des Computers (Photoshop) digitale Interferenzen von schwarz-weißen Linien und Kurven. Es ergeben sich optische Täuschungen, man glaubt "Etwas" zu erkennen, z.B. Schichtungen, Scheiben, Faltungen o.ä. Diese generierten "Gebilde" (die im eigentlichen Sinn Illusionen sind) werden anschließend "materialisiert", d.h. mithilfe von CAD-Programmen (Cinema 4D) am Computer nachempfunden, als "reale Objekte" 3D-gedruckt und schließlich im Fotostudio fotografiert. Reisch fotografiert "Motive", die es in gewisser Weise gibt - da sie 3D-gedruckt sind und in materialer Form existieren-, und die es wiederum "doch nicht gibt" - da sie auf einer optischen Täuschung beruhen und keinerlei Ausgangspunkte in der "realen" Welt haben. Er kehrt hierbei die konventionelle Richtung der "Fotografie" um, die normalerweise von existenten Sachverhalten zu Informationen und Daten (Fotos) gelangt. In Reischs Arbeiten werden immaterielle Daten und Algorithmen zu faktischen und damit "fotografierbaren" Objekten generiert und wiederum in Daten (Fotos) und Bilder "verwandelt", wobei u.a. Fragen nach den Verhältnissen Realität-Virtualität, Präsenz-Absenz gestellt werden.
Text: Michael Reisch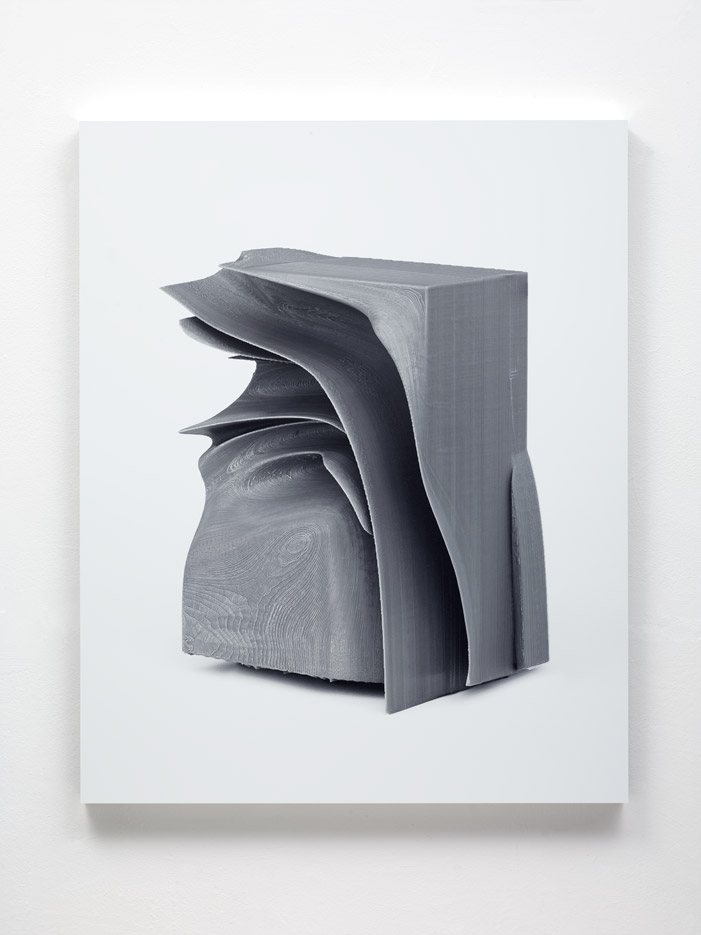 Michael Reisch: Ohne Titel (Untitled), 17/020, 95x73,5x5cm UV-Direct-Print on Dilite, 2018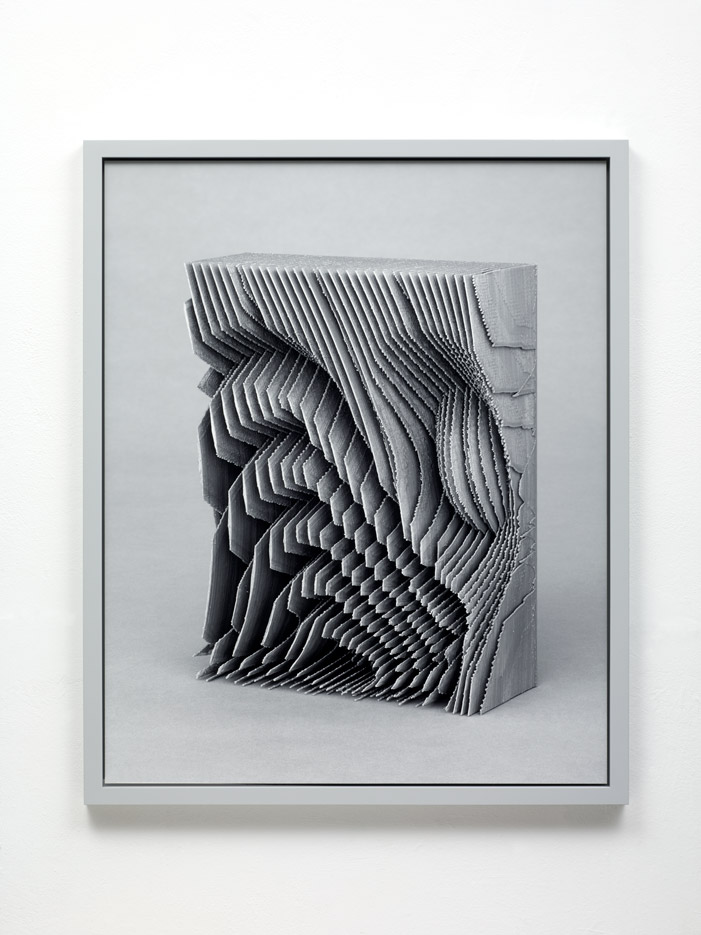 Michael Reisch: Ohne Titel (Untitled), 17/019, 85x67,5cm Archival Pigment Print Schoeller True Baryta, Frame, 2018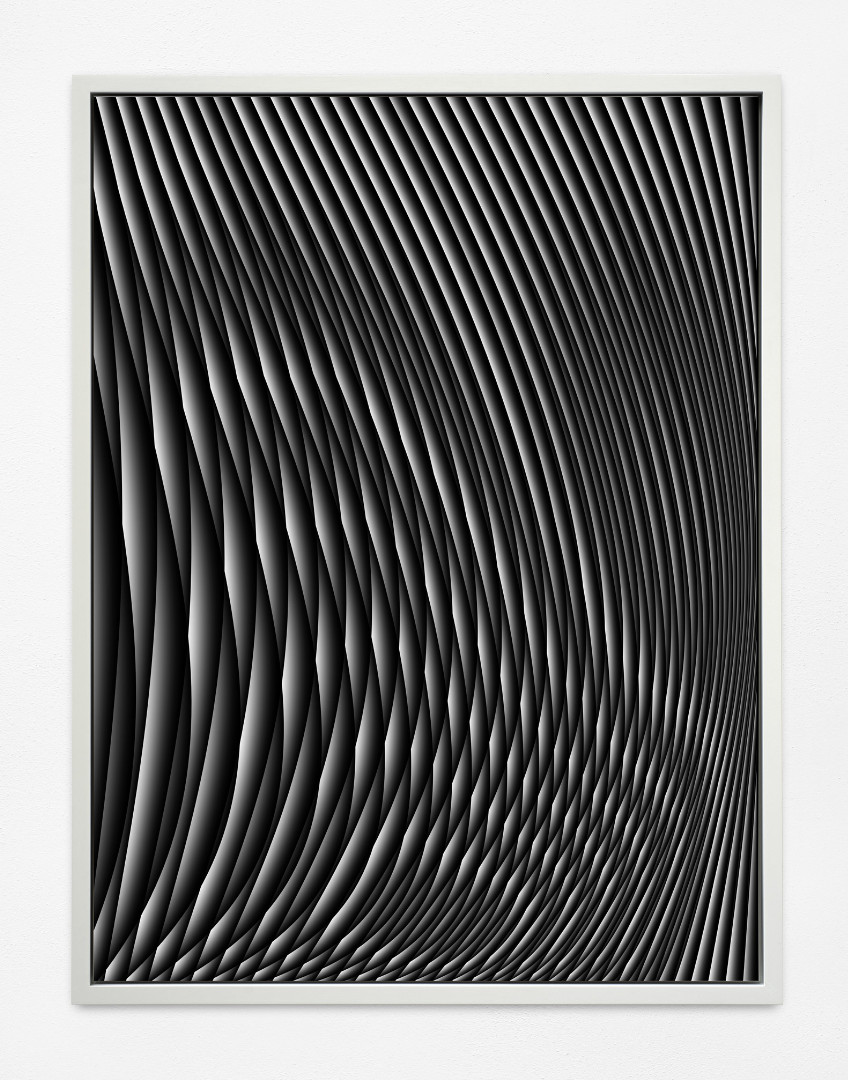 Michael Reisch: Ohne Titel (Untitled), 15/004, 120x90 cm, Archivable Ink-Jet-Print, Frame, Museum-Glass, 2014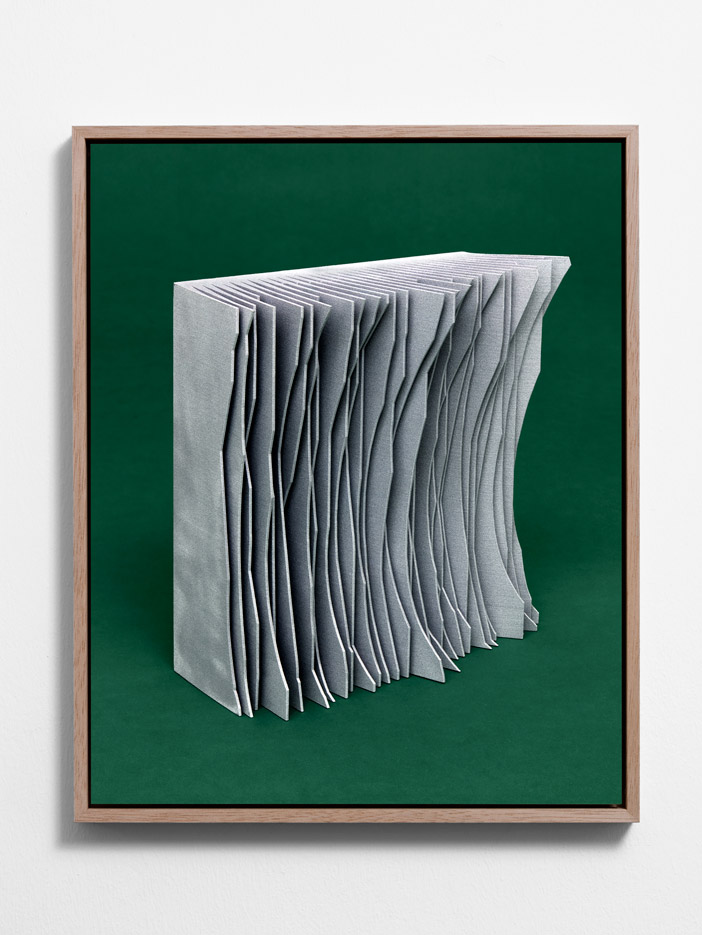 Michael Reisch: Ohne Titel (Untitled), 17/001, 50x40cm Digital C-Print Kodak Endura Glossy, Mounted, Frame, 2016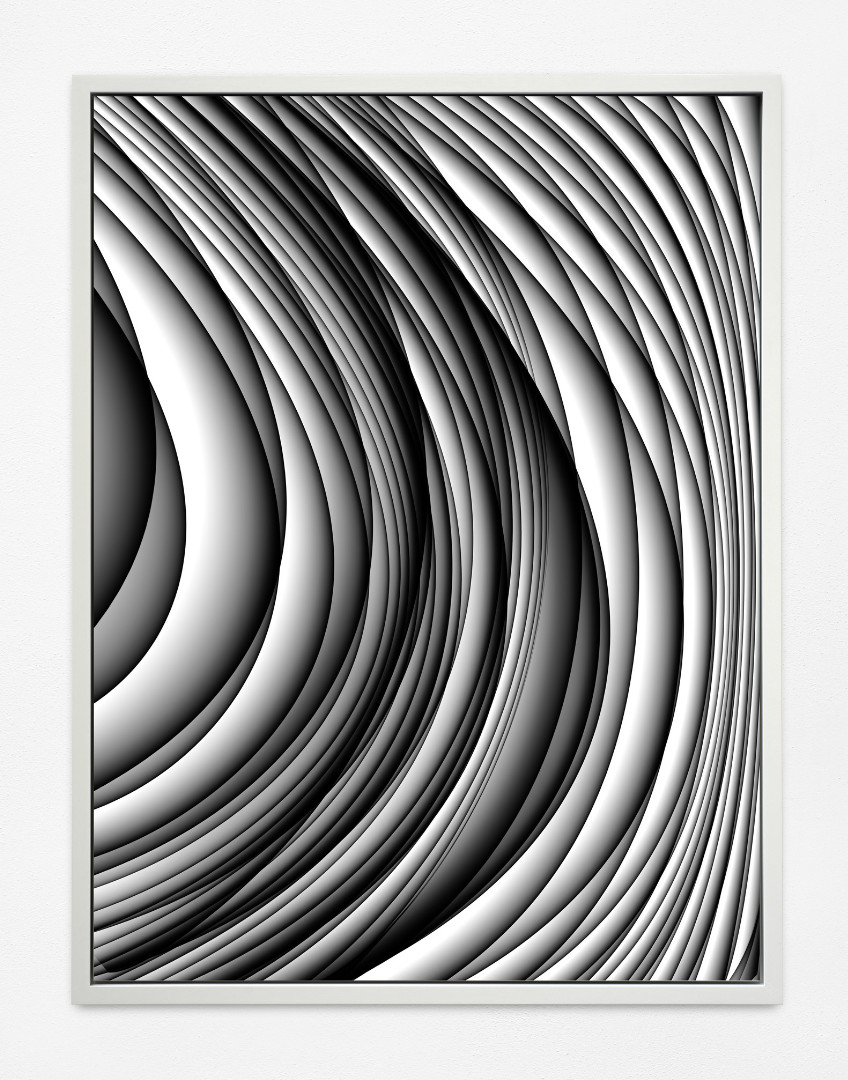 Michael Reisch: Ohne Titel (Untitled), 15/008 120x90 cm 47,24x35,34 inches Archival Pigment Print, Frame, Museum-Glass, 2014