Johannes Post
Johannes Post (*1983) studied at HFBK – the University of Fine Arts Hamburg and the Academy of Media Arts Cologne. He works interdisciplinary in the fields of experimental photography, video and sculpture. He received several grants and prizes, for example Stiftung Kunstfonds, Kunststiftung NRW, Gute Aussichten. His work has been presented in renowned art institutions, amongst others, at the Museum für Photographie Berlin, Deichtorhallen Hamburg, Bundeskunsthalle Bonn, Kunsthalle Düsseldorf, Museum Morsbroich Leverkusen, Museum of Contemporary Art Sofia, Photomuseum Thessaloniki, Galeria Miasta Ogrodow Katowice, Galeria Helga de Alvear Madrid, Goethe Institut Washington DC. He is member of international artist group darktaxa. Johannes Post lives and works in Cologne and Mönchengladbach-Rheydt, Germany.
Link: www.johannespost.com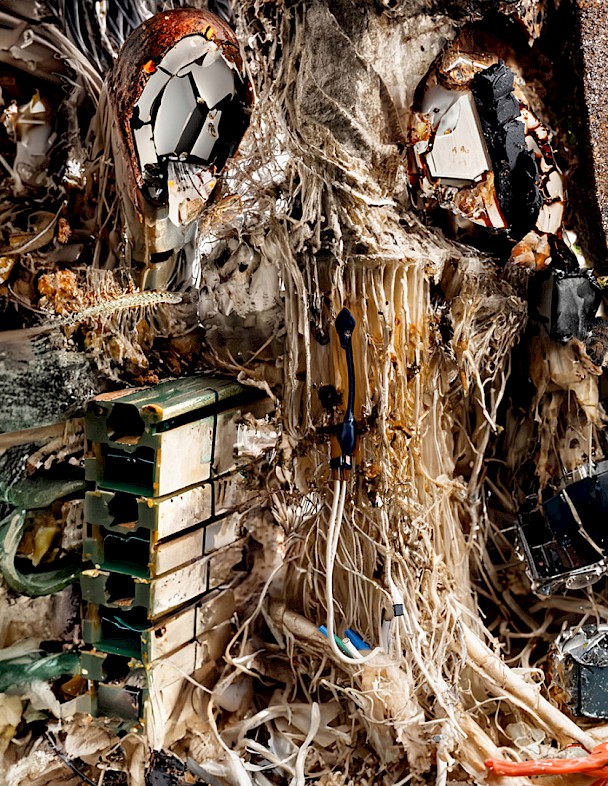 Johannes Post: AL_ETHER_01, Inkjet print, 200 x150 cm, 2023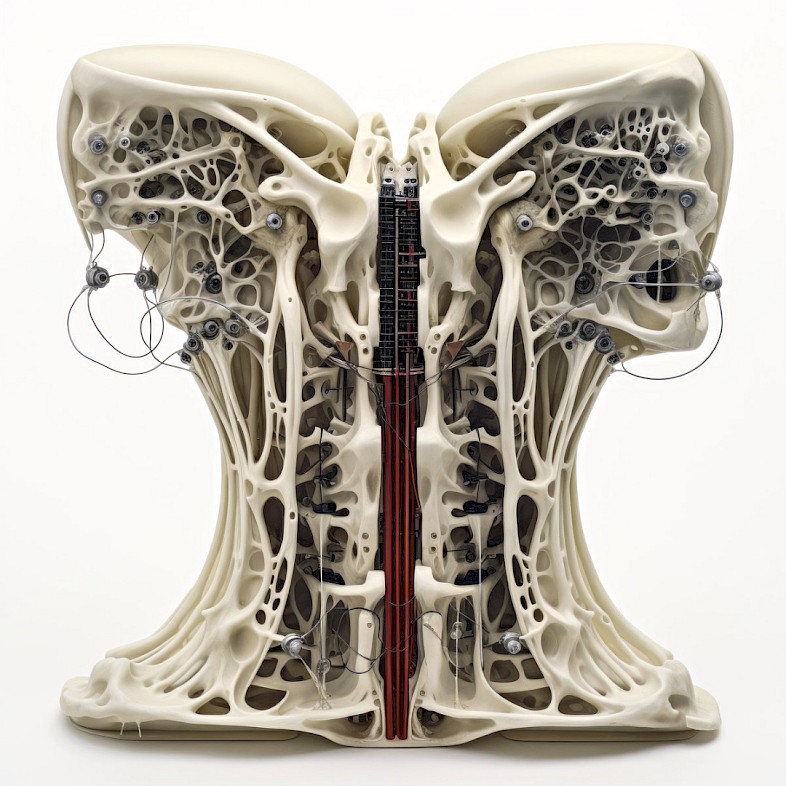 Johannes Post: hw_comp_03, Inkjet print, 70x50 cm, 2023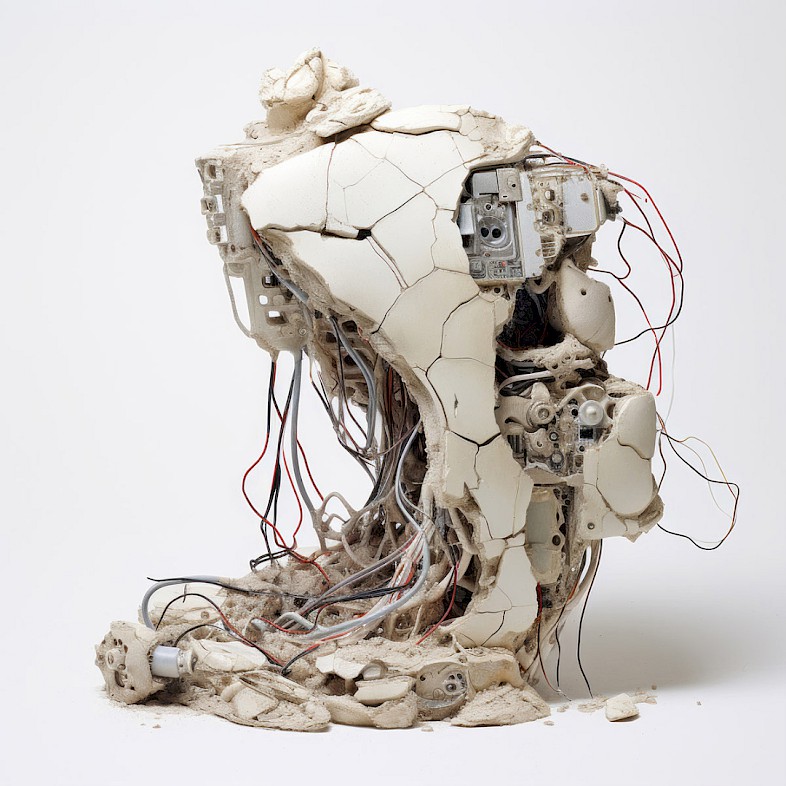 Johannes Post: prrillice_04, Inkjet print, 70x50 cm, 2023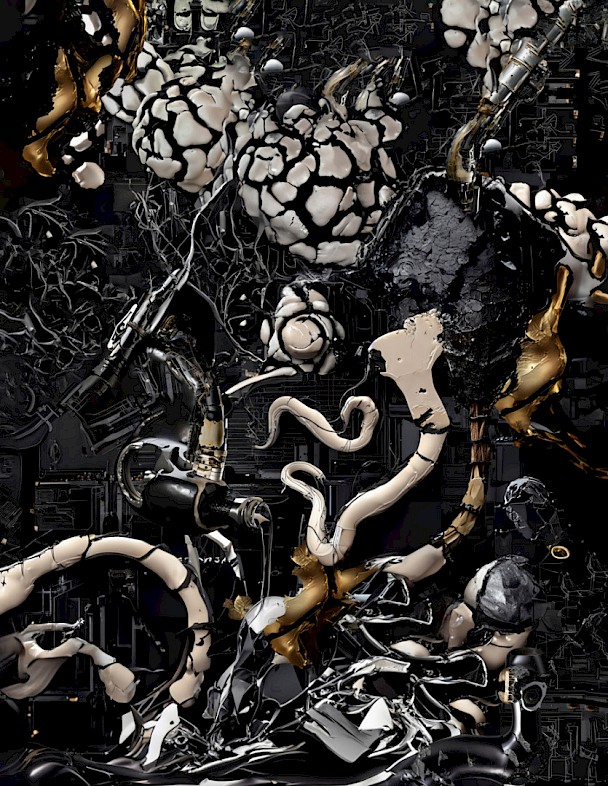 Johannes Post: AL_ETHER_04, Inkjet print, 200 x150 cm, 2023
Serie lap top
Johannes Post: lap top, 12 x C-Print (framed in stainless steel, mirogard glass), each 49,5 x 35,5 cm, 2019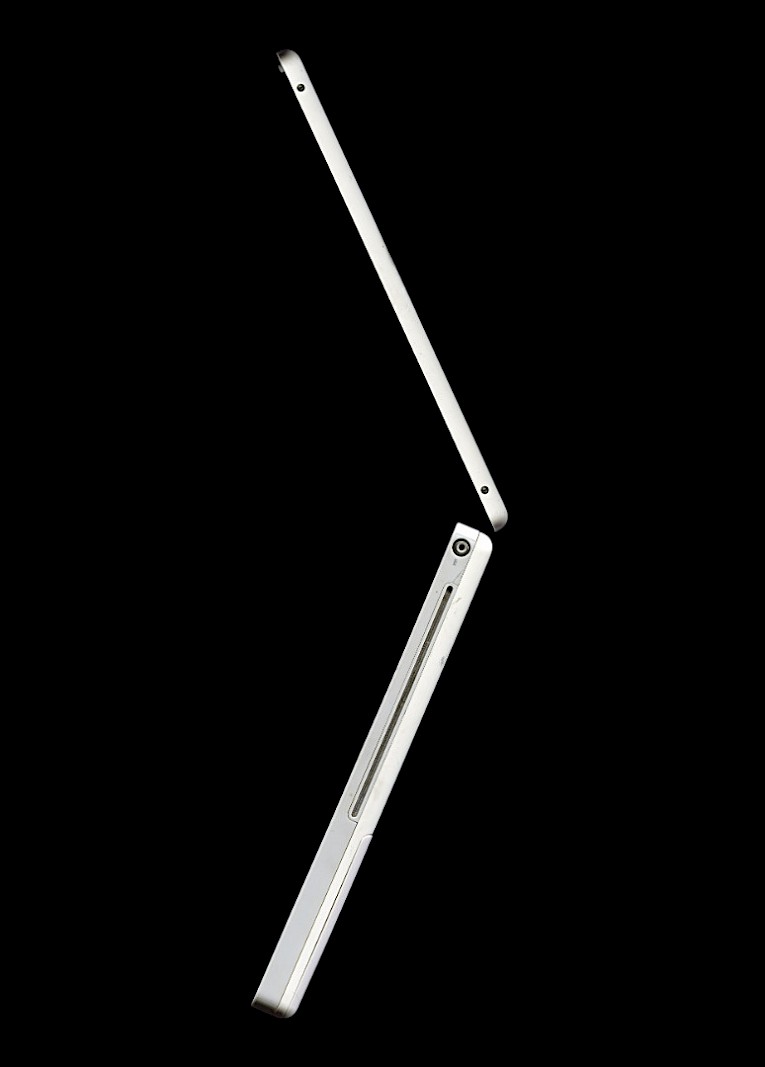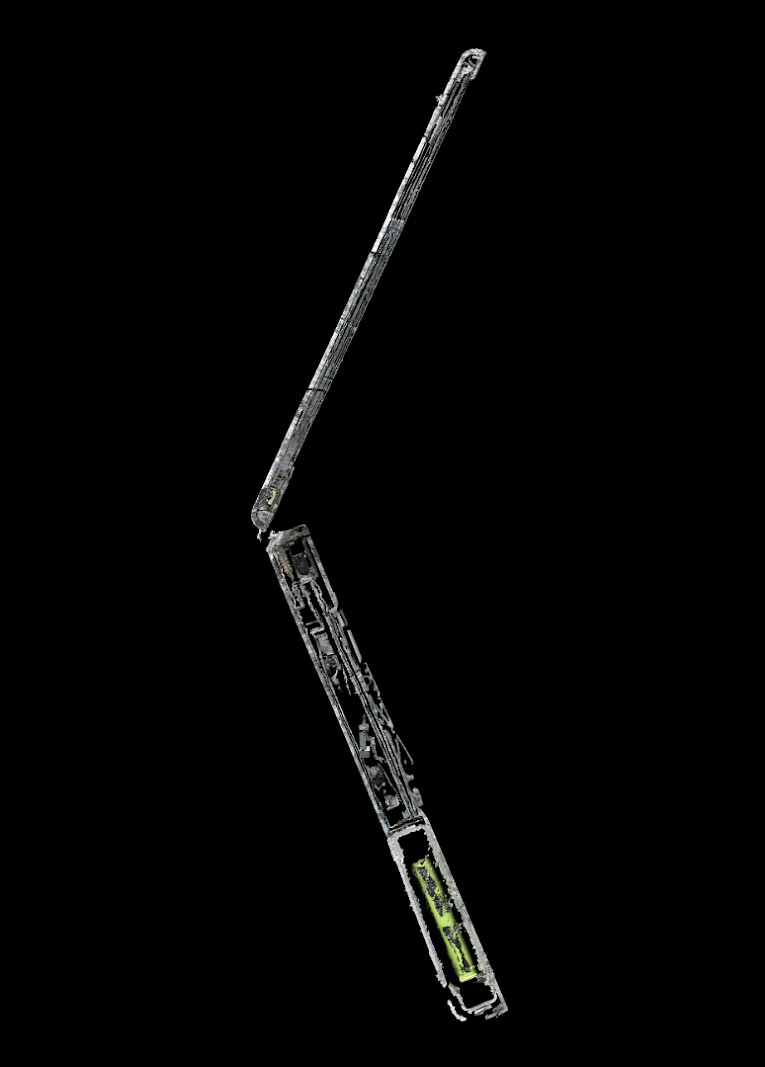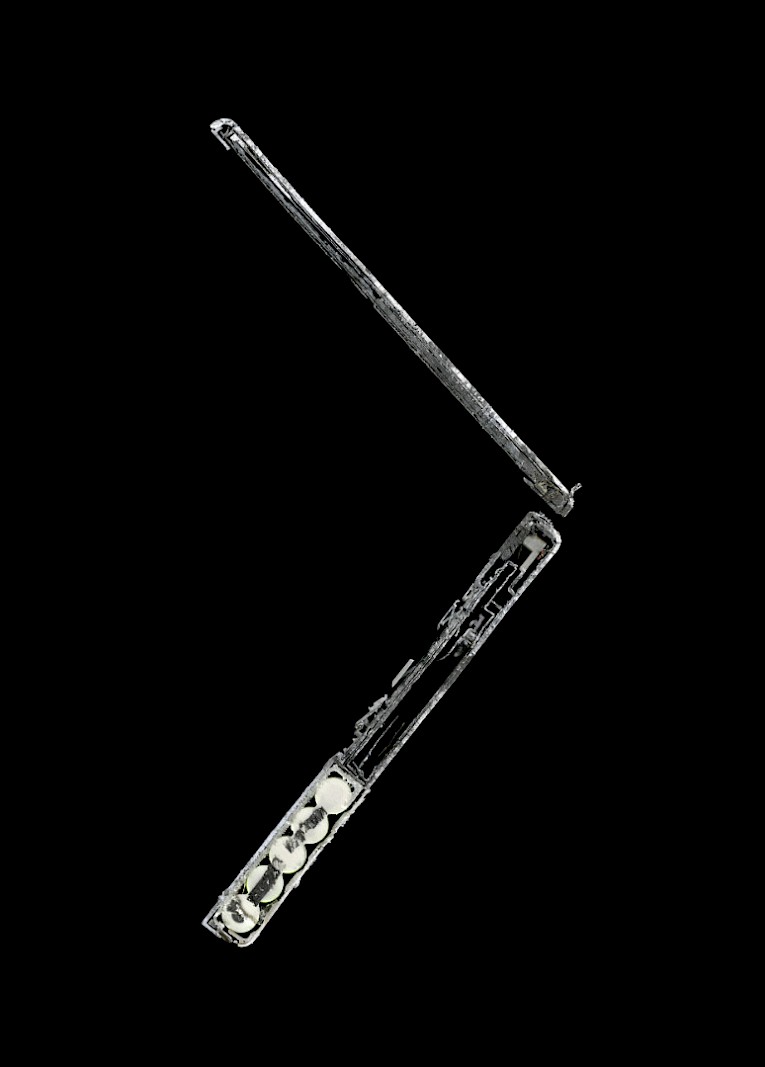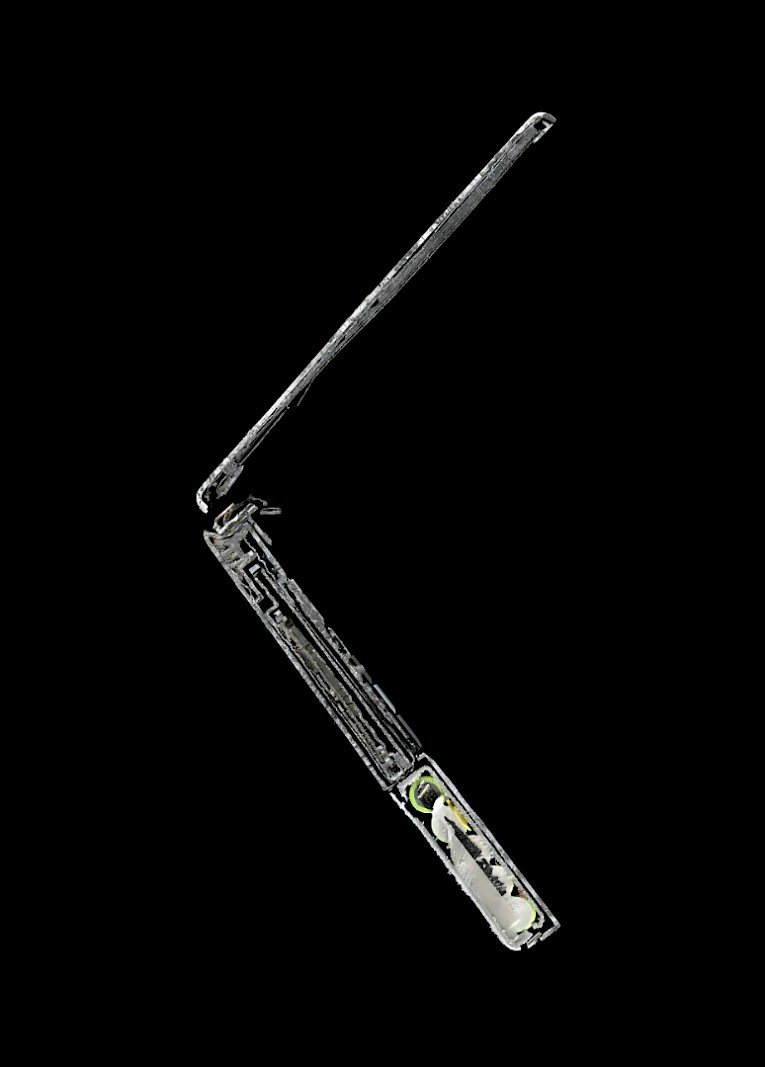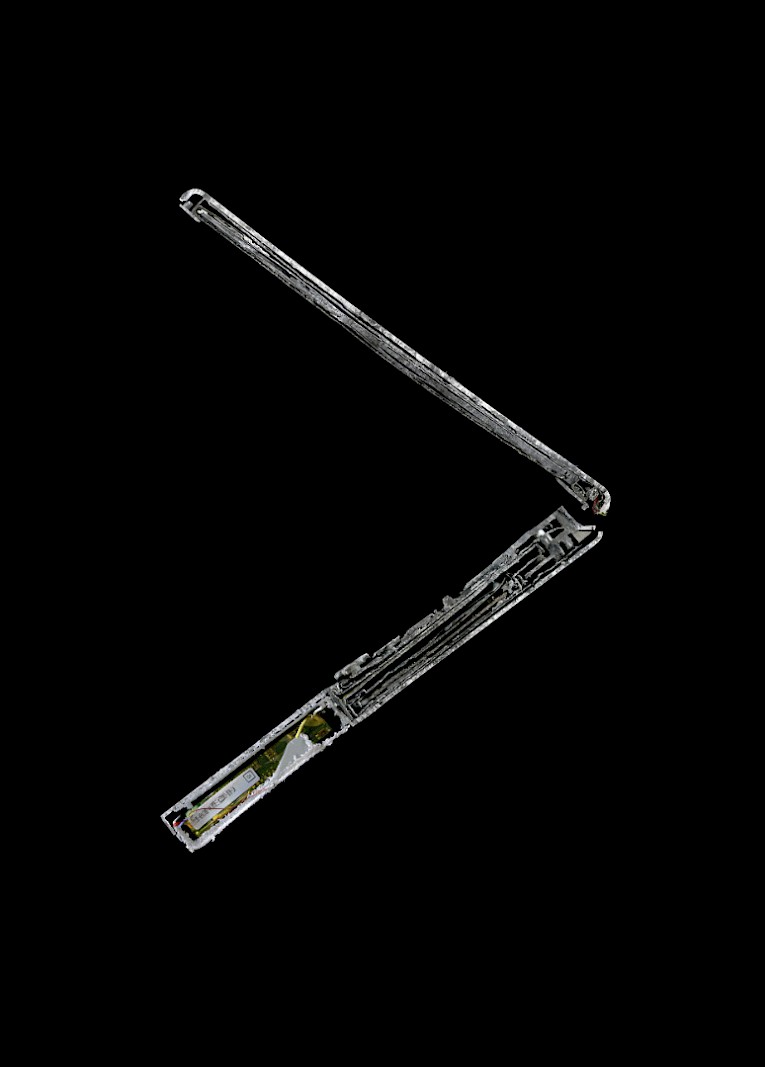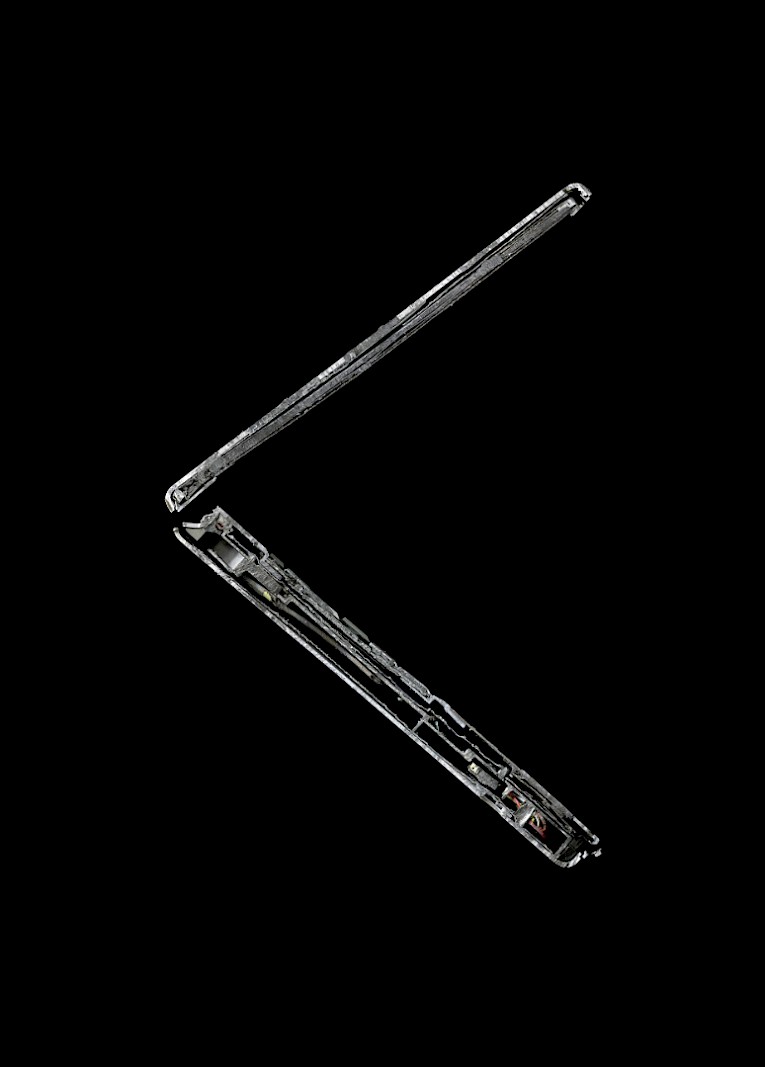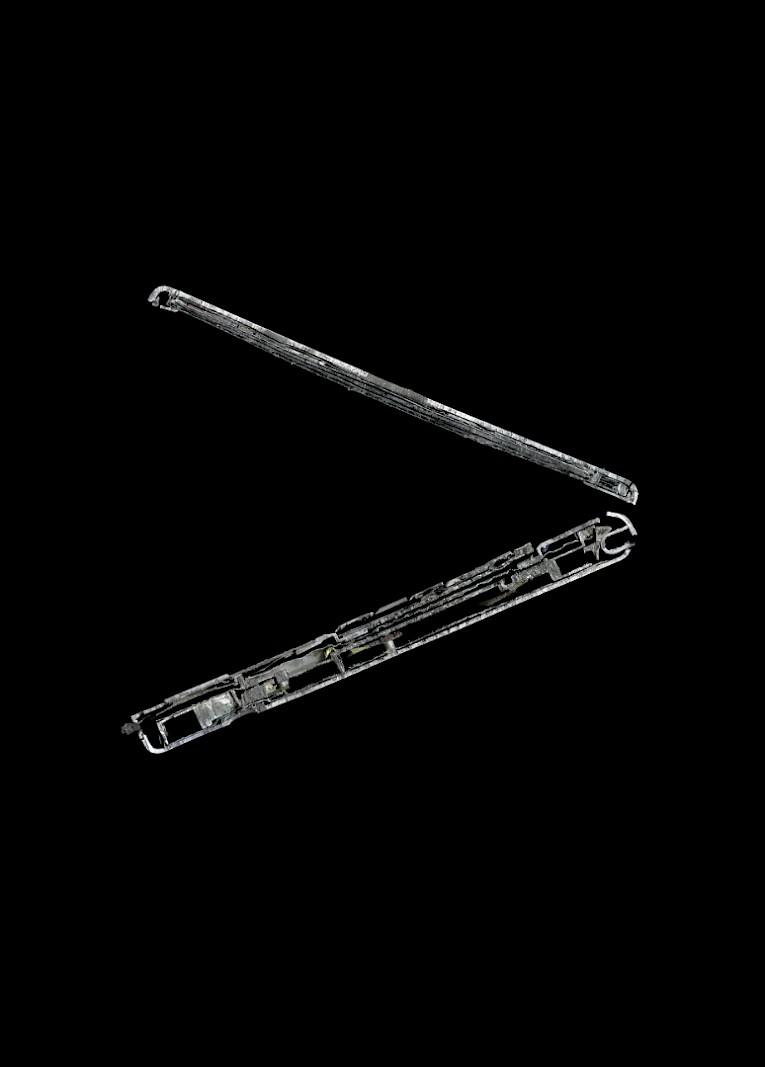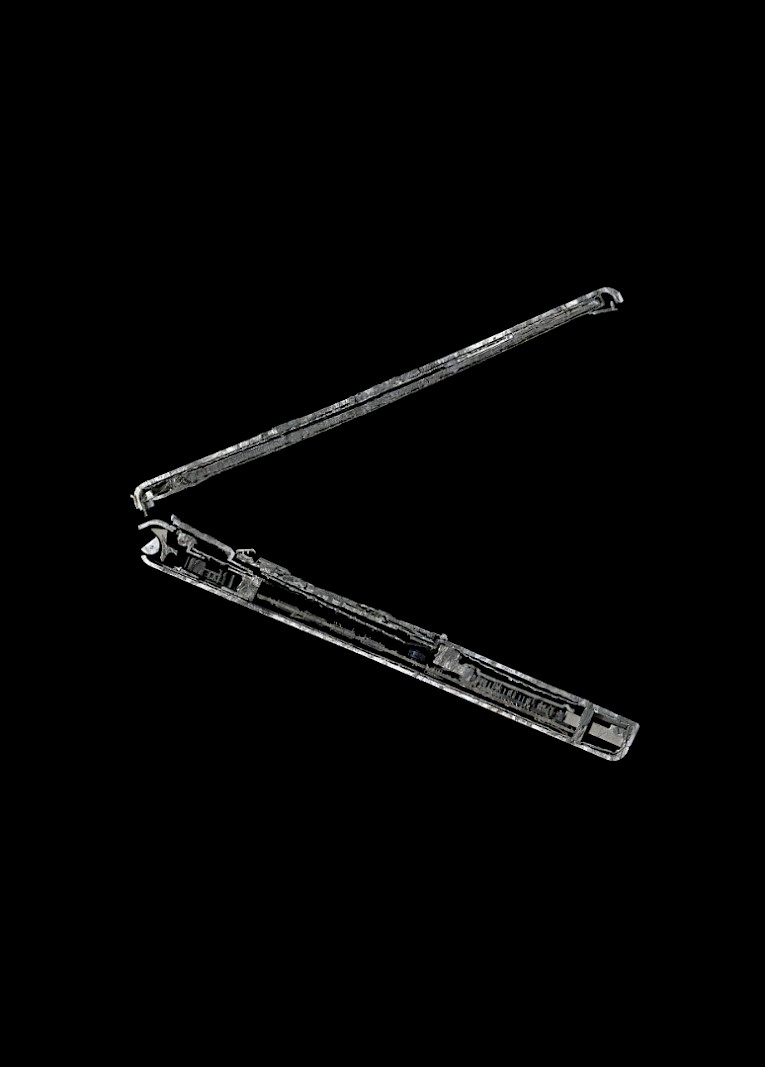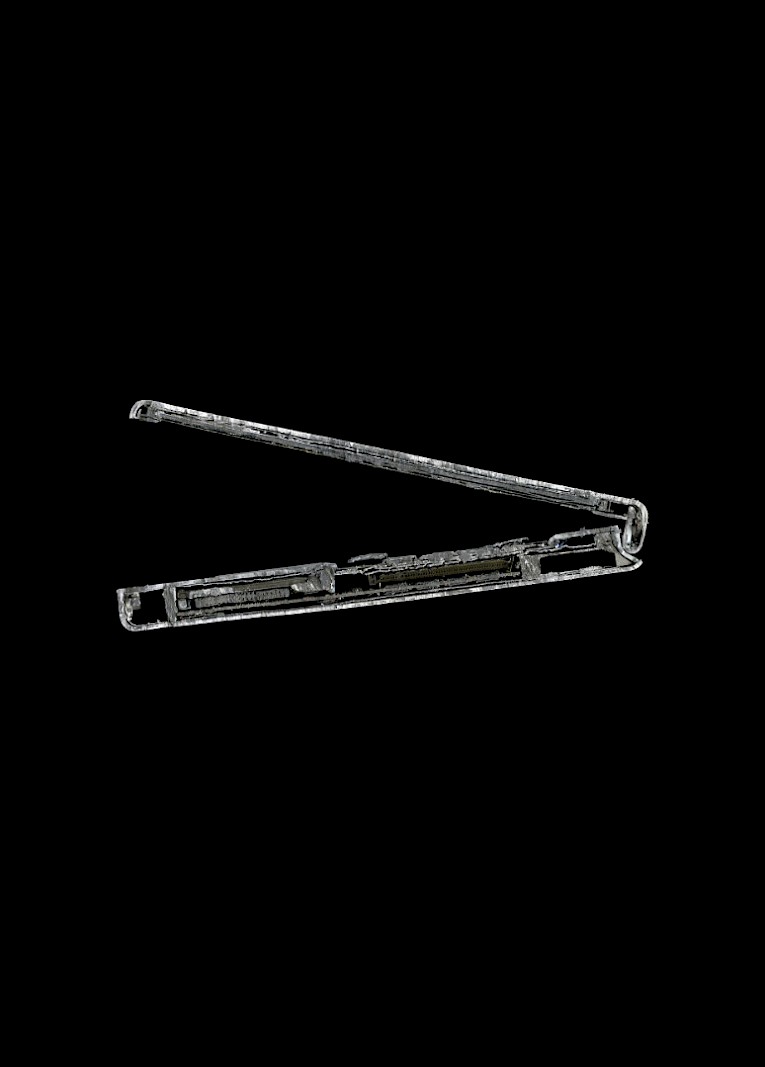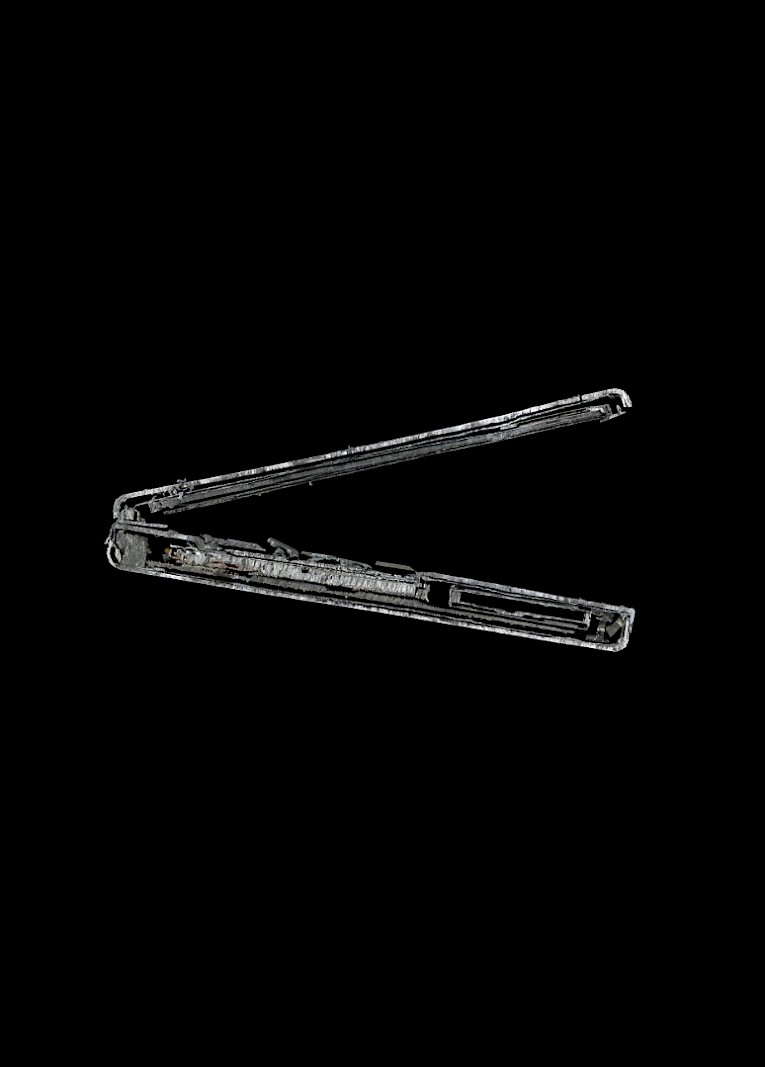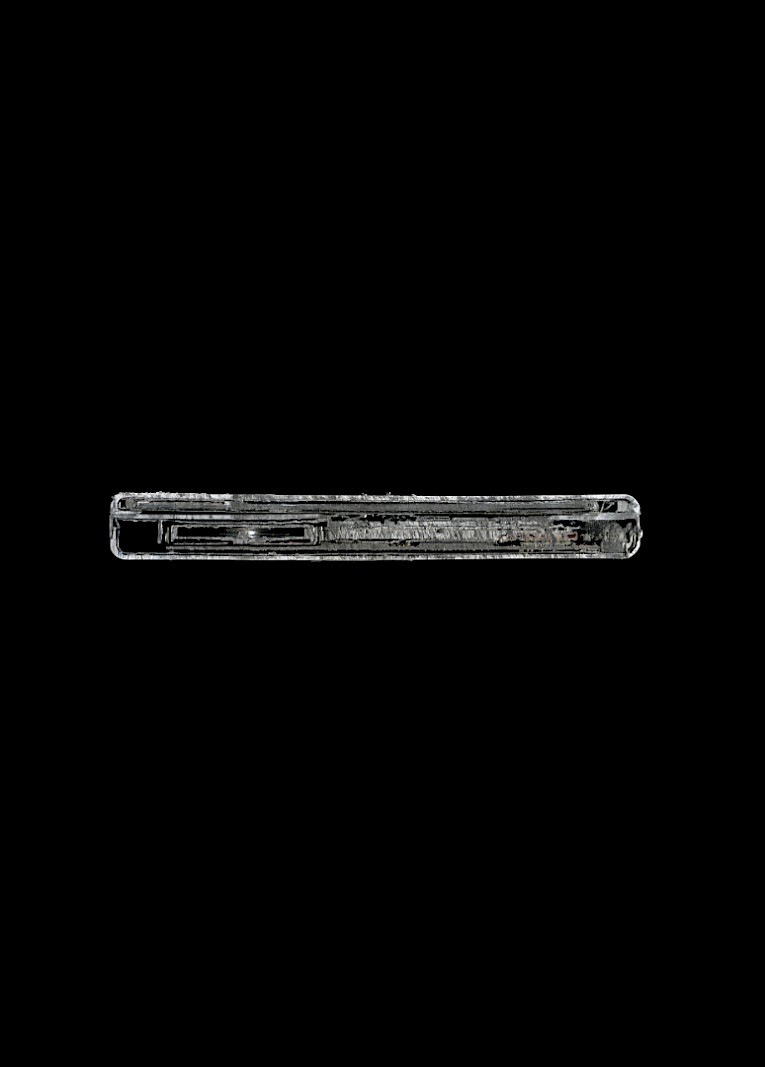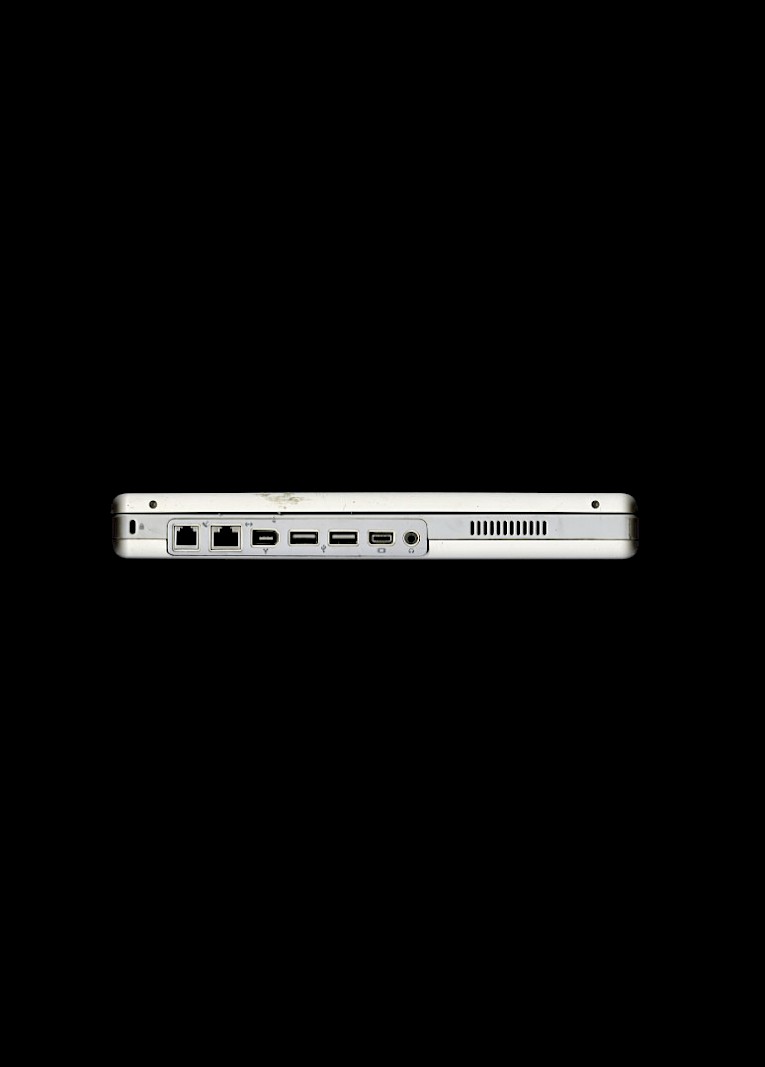 Arsenal
In "Arsenal" verwandelt Johannes Post die Werkzeuge des digitalen Zeitalters, Laptop, Computer, Tablet, Tastatur, Ladekabel etc. in fiktive steinzeitliche Waffen wie z.B. Pfeil und Bogen oder Axt. Er scannt die Oberflächen der digitalen Geräte und Hardware, und überarbeitet die so erhaltenen Bilddateien mit Hilfe von Bildbearbeitungs-Software aus dem Fotografie-Bereich umfangreich; um sie zu eigenen digitalen Konstruktionen zusammenzusetzen. Post bezieht sich hierbei auf den historischen Cargo-Kult, bei dem Mitte des 20. Jahrhunderts indigene melanesische Völker in Folge ihrer Begegnung mit westlichen Kulturen kultisch-religiös inspirierte Nachbauten von Hafenanlagen, Funkmasten, etc. anfertigten, wobei ihnen die technische Funktion der westlichen Gerätschaften unbekannt und nicht begreiflich war. Post nimmt in seiner Arbeit die Rolle des technisch Unterlegenen ein, und thematisiert so u.a. den schwindenden Bezug des Individuums zu seiner unmittelbaren, digital dominierten Umwelt, und das aktuelle Machtgefälle von Großkonzernen und Entwicklern zu uns Usern und Consumern in Zeiten digitaler Hochtechnologie.
Text: Michael Reisch