Björn Siebert
Björn Siebert (*1978, Hamburg) studied communication design and media art at Karlsruhe University of Arts and Design (2001-2005) and photography at Academy of Fine Arts Leipzig in the class of Timm Rautert (2005-2007). He post graduated in the class of Timm Rautert and Christopher Muller in 2010 as a Meisterschüler. He has won several prizes and grants, amongst others the highly regarded Zeitgenössische deutsche Fotografie offered by the Alfried Krupp von Bohlen und Halbach-Stiftung in 2012, The Otto-Steinert-Prize initiated by the German Photography Society (DGPh) in 2013, a half-year grant by Kulturstiftung des Freistaates Sachsen, KdfS in 2015, a one-year grant by Stiftung Kunstfonds Bonn in 2018 and the award offered by the Leipziger Jahresausstellung (LIA) in 2019.
His work has been exhibited at, amongst others, Städtische Galerie Karlsruhe, Städtische Galerie & Kunstverein Speyer, Kunstmuseum Ahrenshoop, Stadtgalerie Kiel, Kunsthalle der Sparkasse Leipzig, Museum der Bildenden Künste in Leipzig, Museum Folkwang in Essen and Centre de la Photographie Genf. His works are part of several collections and museums like Museum der Bildenden Künste Leipzig and Museum Folkwang in Essen. Björn Siebert lives and works in Leipzig, Germany.
Link: www.björn-siebert.de
In my long-term photo series "REMAKES" I reconstruct digital amateur pictures from the depths of the Internet with analog, photographic media. As in a film remake, I try to recreate a photograph that was previously taken by chance, with the methods of reconstruction and re-staging and record it again as detailed as possible. Instead of a digital camera or a cell phone i work with an analog large format camera. Actors, requisites, locations, rooms are casted, procured, searched for or elaborately built according to the conditions of the original recording.
Text: Björn Siebert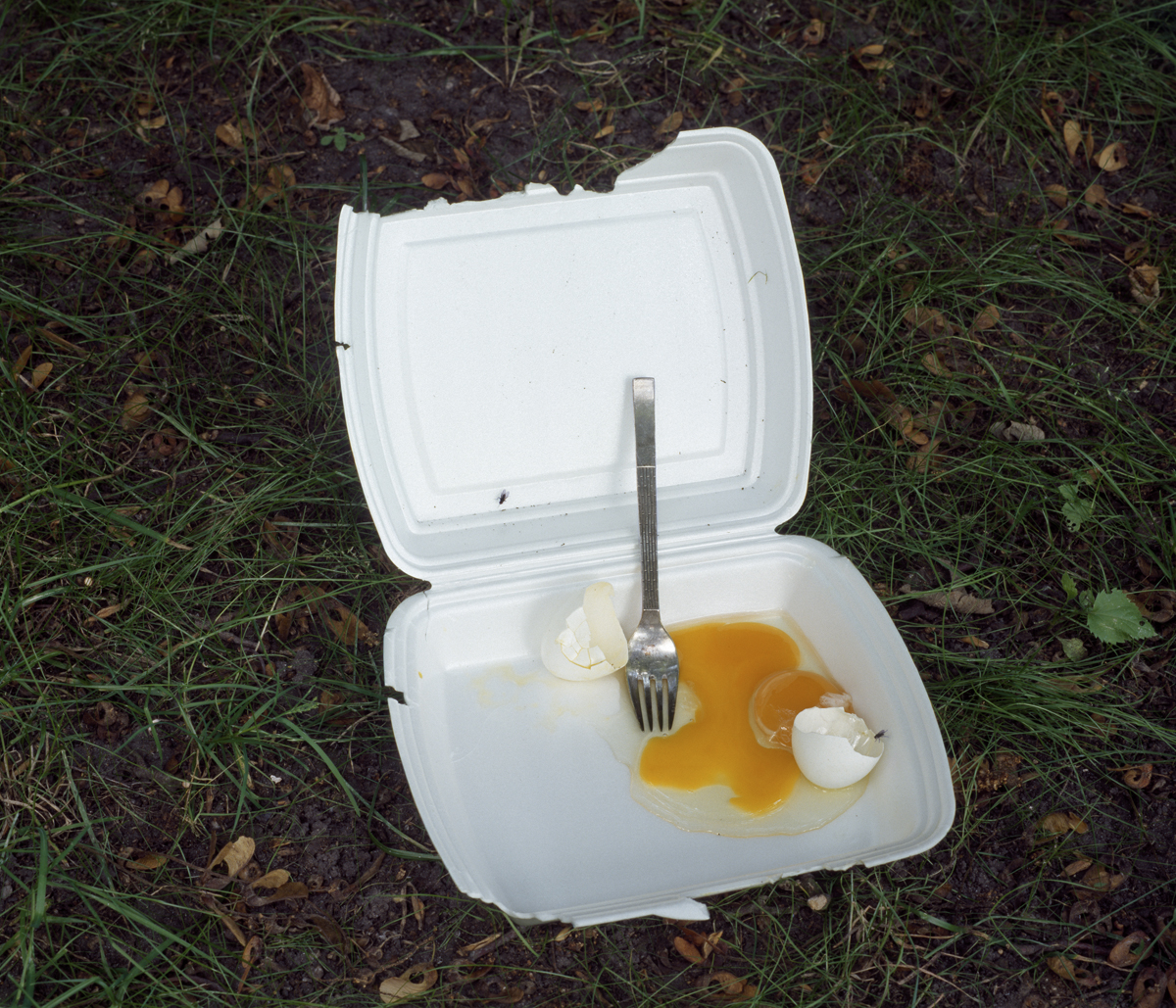 Björn Siebert: TWO EGGS [REMAKE], C-Print, 75 x 85 cm, 2006
In seiner Werkgruppe "Remakes" 2006-2019+ reinszeniert Björn Siebert vorgefundene, im Internet kursierende Amateurfotos, die er auf diversen Plattformen findet. Die auf den gefundenen JPGs und PNGs abgebildeten Szenen werden mithilfe von Setdesignern, Maskenbildnern, gecasteten Models, etc. in einem aufwendigen Prozess möglichst naturgetreu nachgestellt und anschließend mit einer Fachkamera auf Großformatnegativen fotografiert. Hierbei werden auch die Kameraeinstellungen, Lichtführung, Schärfeverlauf etc. der Internet-Vorlagen möglichst präzise nachgestaltet. Die großformatigen Originale sind gerahmte C-Prints. Obwohl sich Sieberts Motive in der digitalen Welt finden, ist der gesamte fotografische Erstellungsprozess vollständig analog. Die Idee der Kopie als Urszene der Fotografie wird von Siebert vor dem Hintergrund des Digitalen auf eine neue Ebene gehoben, er bildet keine originären Sachverhalte ab, sondern er erstellt Bilder von Bildern, Kopien von Kopien. Sieberts Vorgehensweise ist dabei streng konzeptuell, seine Bilder stellen Fragen nach singulärer und kollektiver Autorschaft, und können als konzentrierte Extraktionen aus der digitalen Bilderflut gelesen werden.
Text: Michael Reisch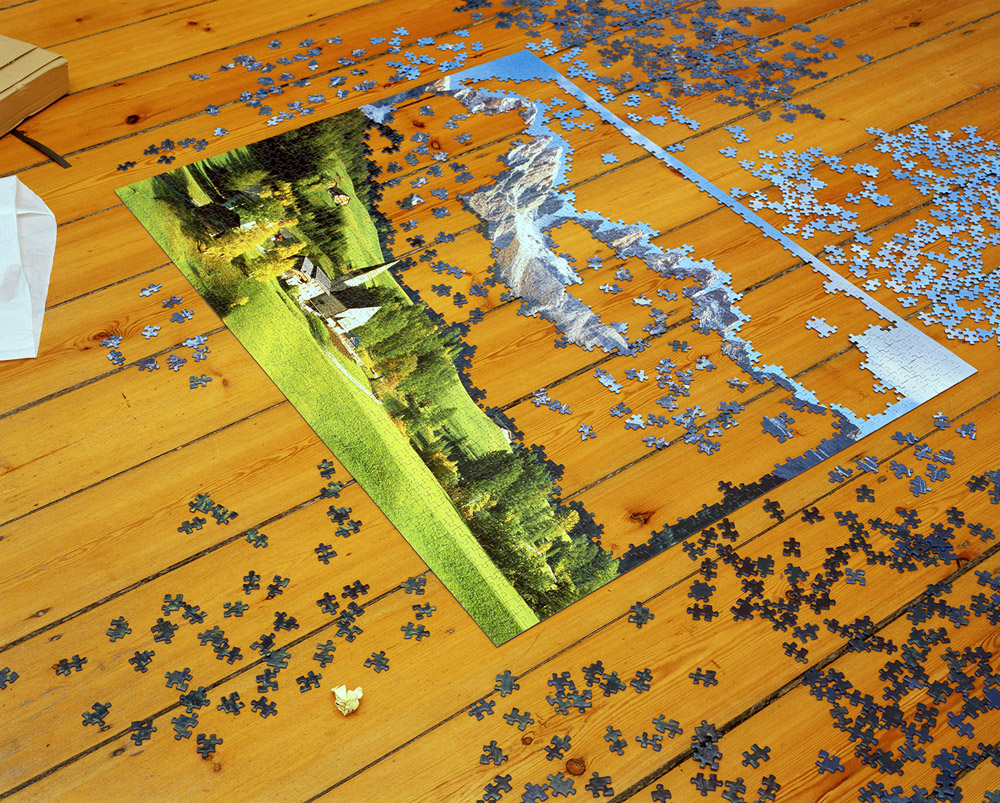 Björn Siebert: THE DOLOMITES [REMAKE] C-Print 118x142 cm 2011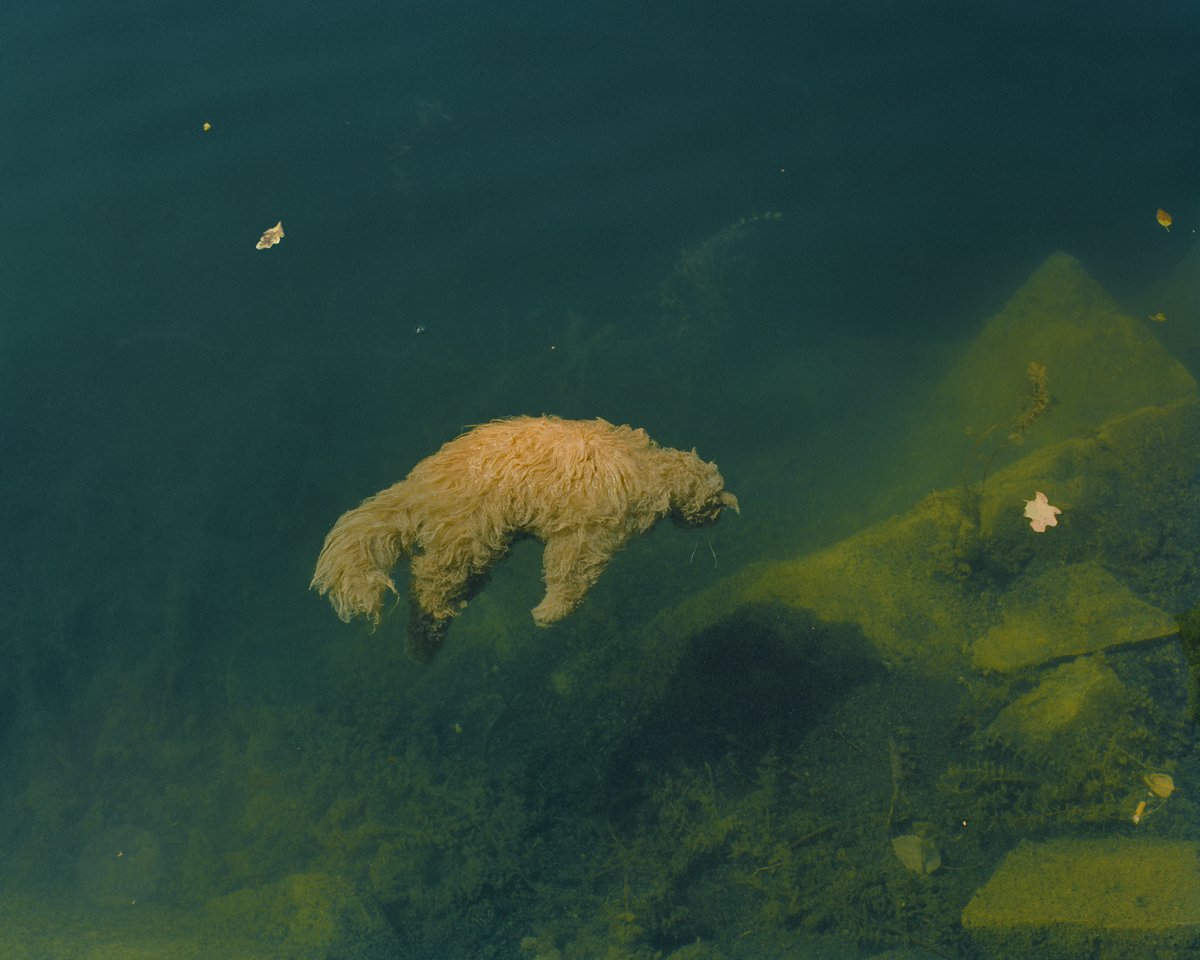 Björn Siebert: GIZMO [Remake], C-Print, 110 x 137,5 cm, 2018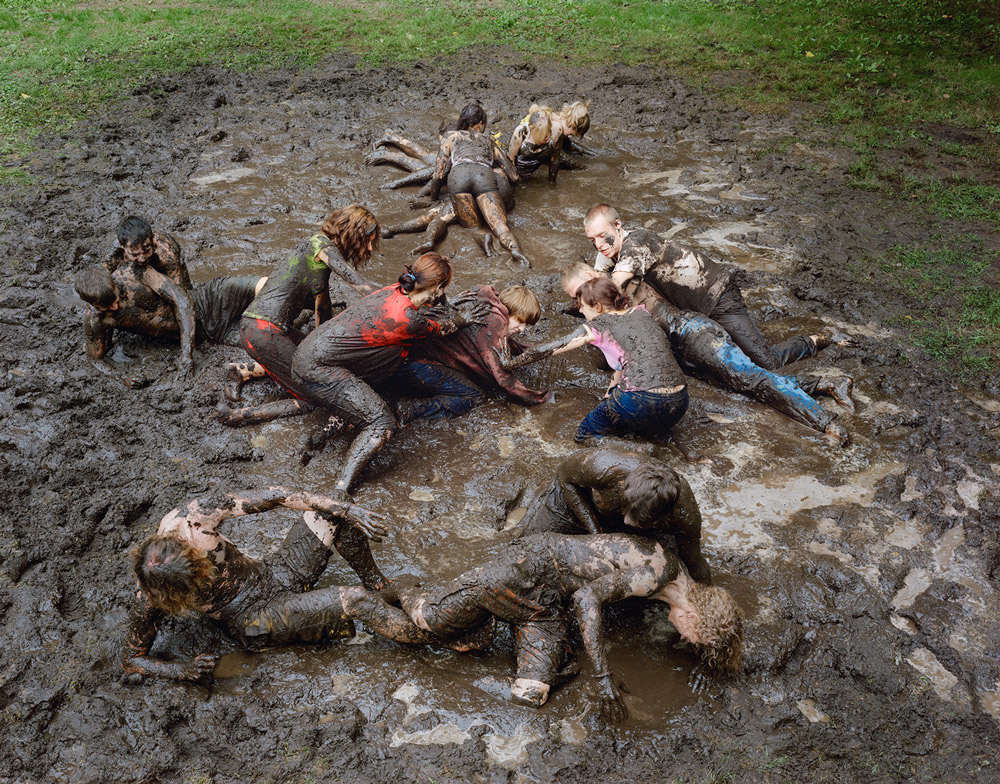 Björn Siebert: THE MUD FIGHT [REMAKE] C-Print 140x171 cm 2008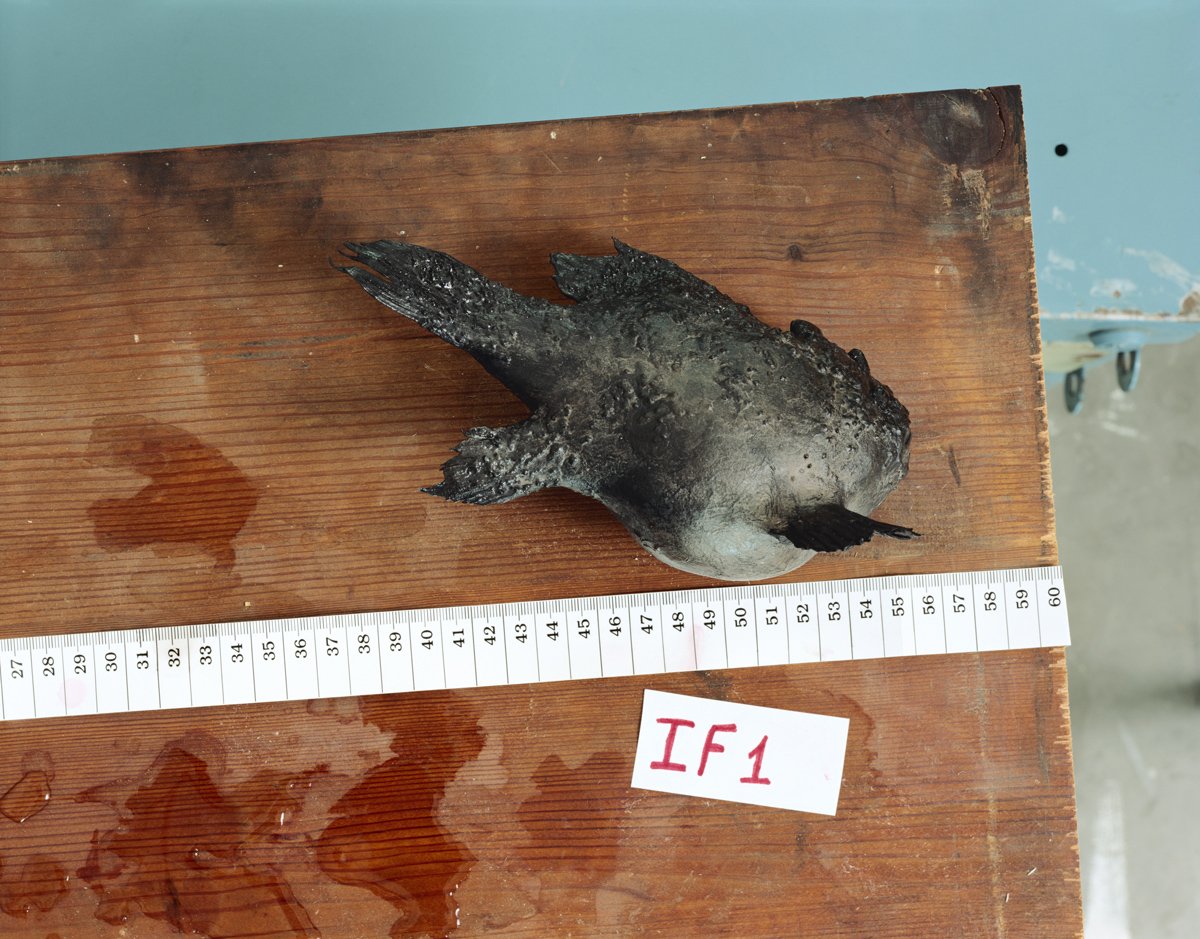 Björn Siebert: THE THING THAT SHOULD NOT BE [REMAKE], C-Print, 110 x 135 cm, 2008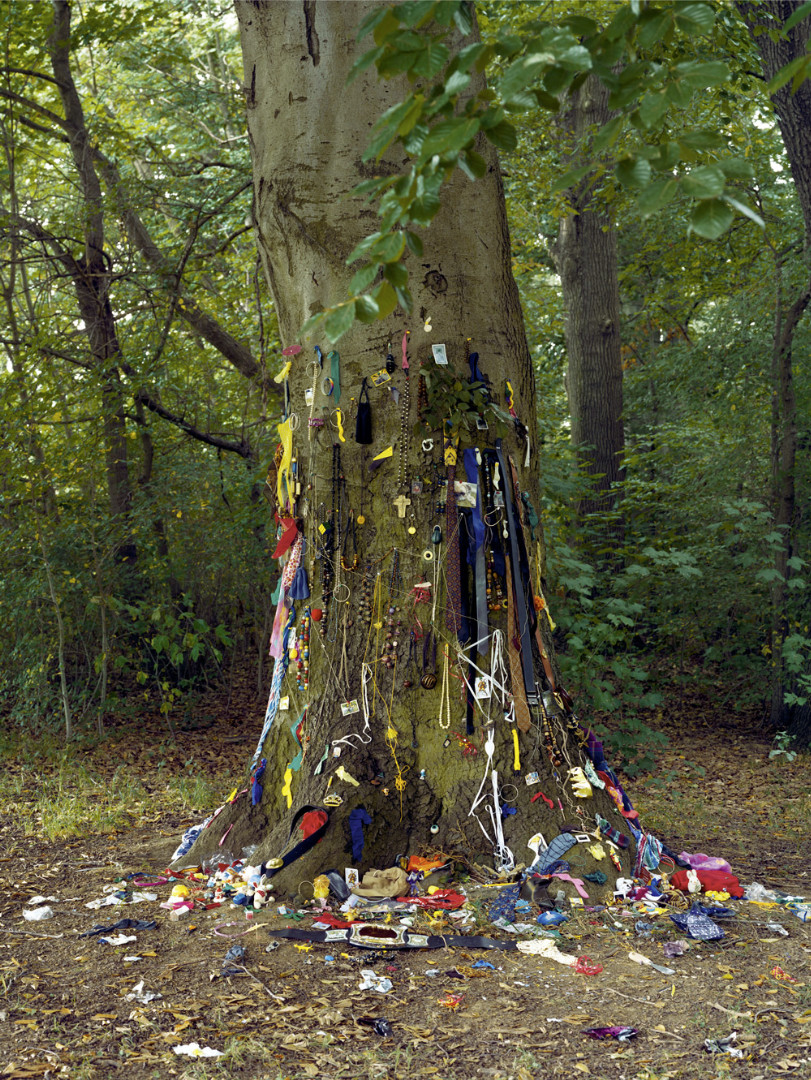 Björn Siebert: UNTITLED TREE PICTURE [REMAKE], C-Print, 200x156 cm, 2013