Beate Gütschow
The German artist Beate Gütschow (*1970) studied at HFBK – the University of Fine Arts Hamburg (1993–2000) and at the Oslo National Academy of the Arts, Norway (1997). She teaches as a professor for Photography at Academy of Media Arts Cologne, Germany. She was awarded the Ars Viva Prize and received a residency grant for Villa Aurora in Los Angeles.
Her work has been presented in renowned art institutions, including Kunsthalle at Lipsiusbau in Dresden, Kunsthalle Nürnberg, and the Museum of Contemporary Photography in Chicago. Her works are represented in many private and public collections, including the Solomon R. Guggenheim Museum in New York, Hamburger Kunsthalle, Städel Museum in Frankfurt am Main, Kunsthaus Zurich, SFMOMA – San Francisco Museum of Modern Art, and the MMA – Metropolitan Museum of Art in New York. Beate Gütschow lives and works in Cologne and Berlin, Germany.
Link: www.beateguetschow.de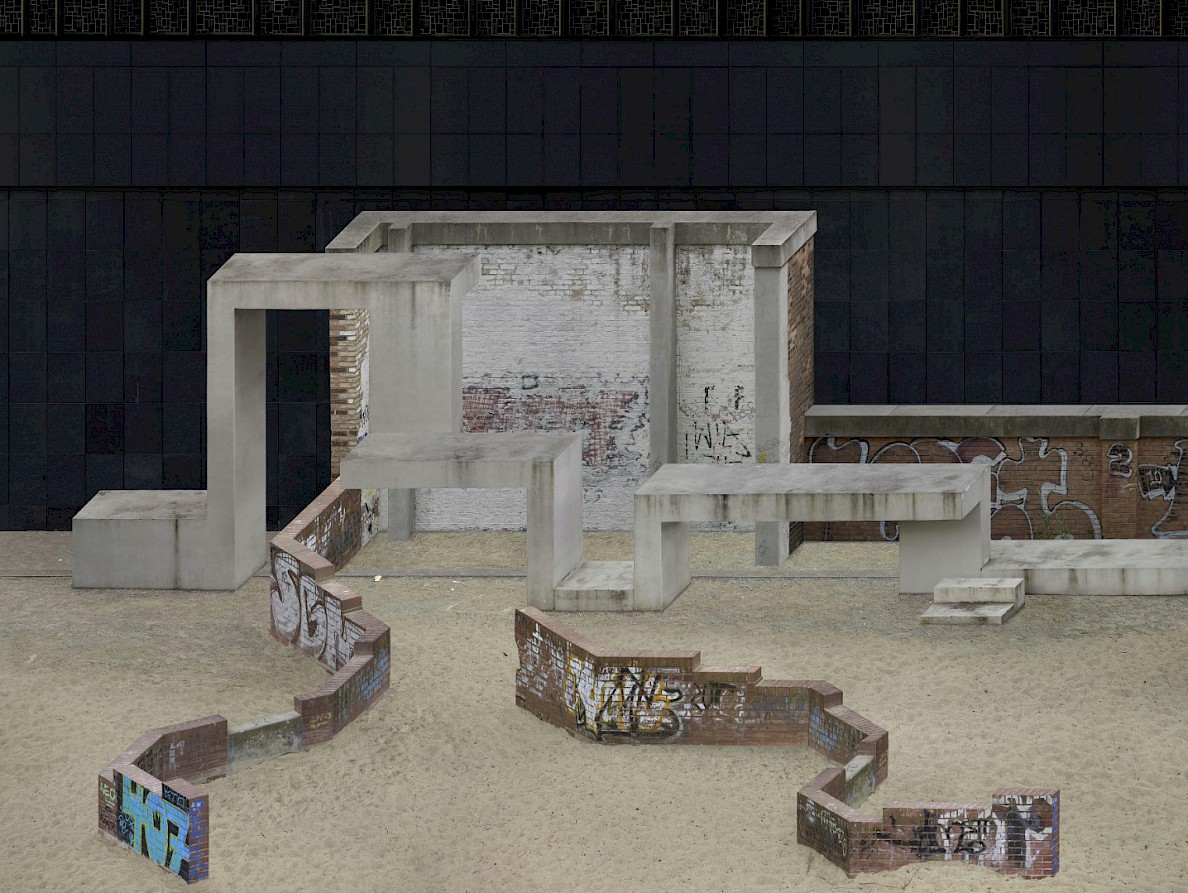 Beate Gütschow: HC#4, C-Print,148x115cm, 2018, Courtesy: Barbara Gross Galerie, München; Produzentengalerie Hamburg; Sonnabend Gallery, New York. © Beate Gütschow, VG Bild-Kunst, Bonn 2019
In ihrer neuen Werkgruppe "HC" setzt Beate Gütschow eine Kombination von mehreren digitalen Werkzeugen ein: mithilfe digitaler Fotografie und Photogrammetrie nimmt sie vorgefundene Motive aus der gegenwärtigen Architekturumwelt auf, diese werden durch den Einsatz von 3D-Programmen (Cinema 4D) sowie digitaler Bildbearbeitung (Photoshop) am Computer in ein "fotografisch" anmutendes Bild mit schlüssigem Illusionsraum montiert (Composing). Allerdings ersetzt Gütschow die gewohnte und erwartete, "fotografisch" konnotierte Zentralperspektive durch die "unnatürliche" Parallelperspektive des 3D-Programms. Sie bezieht sich hierbei auf die bildliche Darstellung von Gärten im Mittelalter und der Frührenaissance (unmittelbar vor der Erfindung der Zentralperspektive), der Titel "HC" steht für "Hortus Conclusus". Das historische Zitat wird von Gütschow als bewusste Wahrnehmungsbrechung eingesetzt, die fotografisch geprägten Sehgewohnheiten und damit einhergehenden (vermeintlichen) Gewissheiten werden vor dem Hintergrund der neuen digitalen Möglichkeiten einer nachhaltigen Hinterfragung unterzogen.
Text: Michael Reisch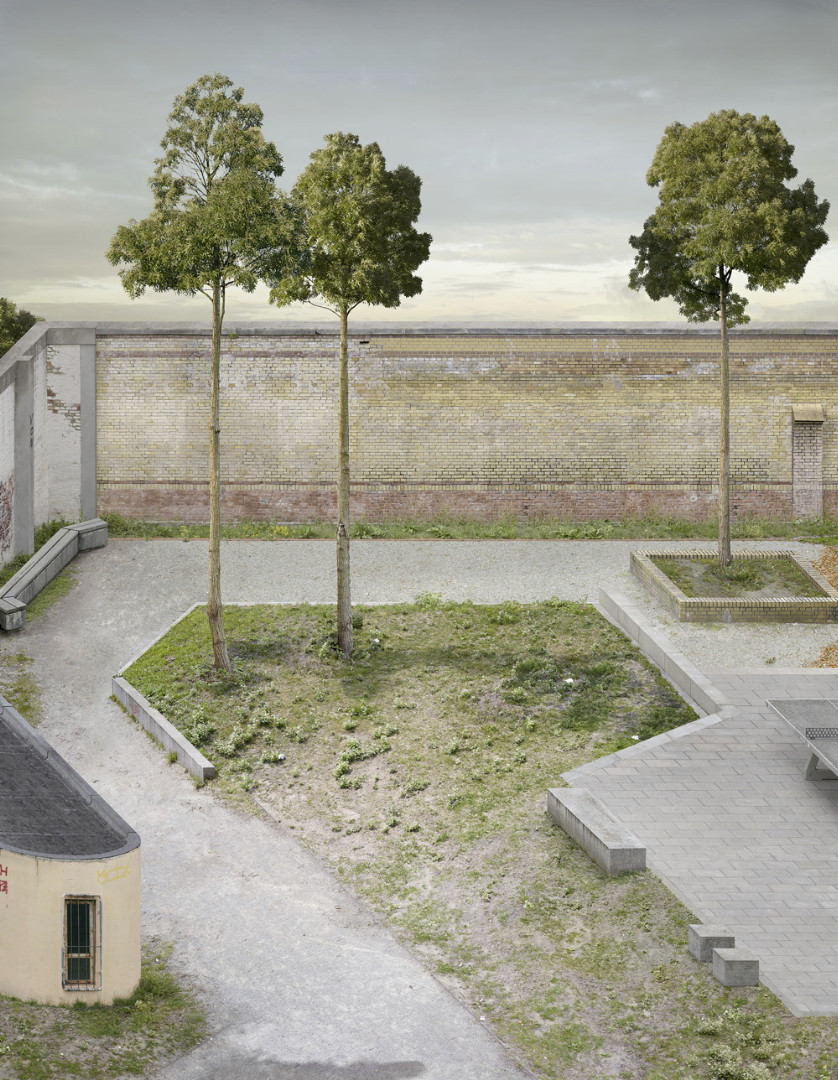 Beate Gütschow: HC#4, C-Print,148x115cm, 2018
Courtesy: Barbara Gross Galerie, München; Produzentengalerie Hamburg; Sonnabend Gallery,
New York. © Beate Gütschow, VG Bild-Kunst, Bonn 2019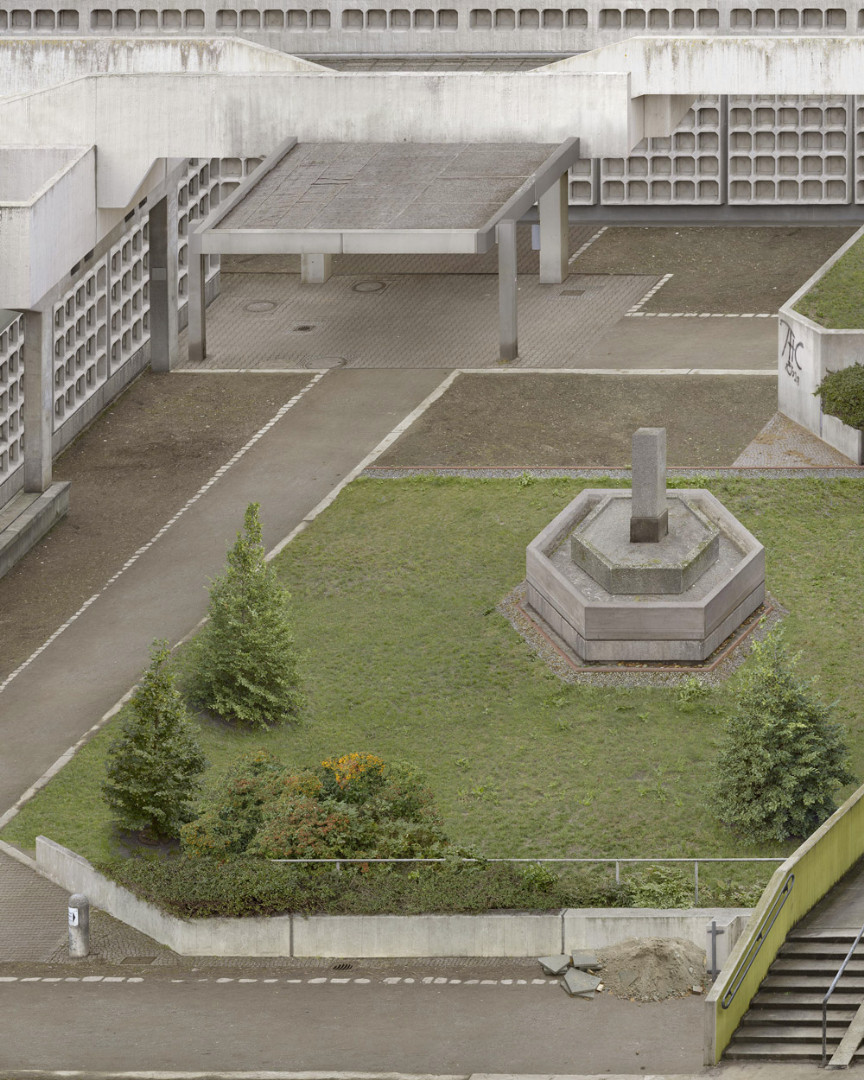 Beate Gütschow: HC#5, C-print, 148x115 cm, 2018
Courtesy: Barbara Gross Galerie, München; Produzentengalerie Hamburg; Sonnabend Gallery,
New York. © Beate Gütschow, VG Bild-Kunst, Bonn 2019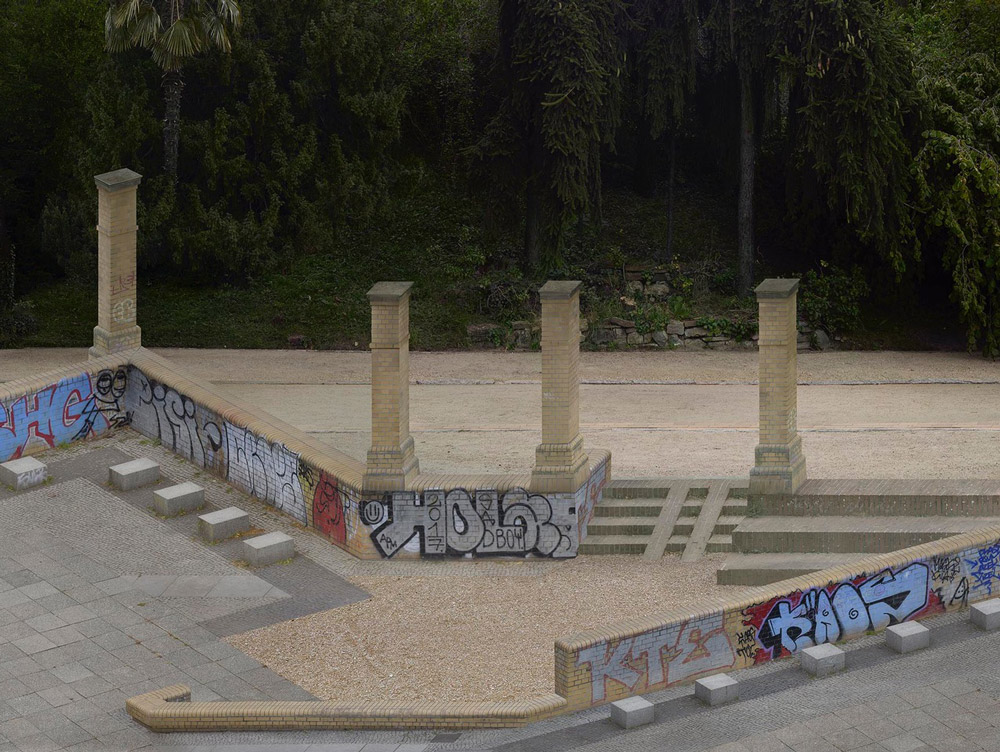 Beate Gütschow: HC#6, C-Print,148x115cm, 2018, Courtesy: Barbara Gross Galerie, München; Produzentengalerie Hamburg; Sonnabend Gallery, New York. © Beate Gütschow, VG Bild-Kunst, Bonn 2019